SWIM TEAM 2018
The Swim team provides a great opportunity for swimmers of all levels to practice and improve their skills. Children of all ages are encouraged to join, with the requirement of being able to swim ½ of a length of the pool on their own. Each child is encouraged to set goals for themselves. These can vary from learning something new (a stroke or flip turn), trying a new event (swimming an IM for the first time) or swimming in their very first meet.
Meets are generally on Saturdays, with one or two on a weekday afternoon. It is expected each child will compete in at least 2 meets and Championships. There are many social events throughout the season, including an ice cream social, a pizza lunch, a team breakfast, and a talent show/awards night.
Wayland Swim and Tennis is fortunate to have Mike Foley as the head coach, who also coaches the Wayland High School boys and girls swim teams. Working alongside Coach Foley will be several other high school and college student coaches.
OPEN HOUSE - June 18, 3:45PM-4:15PM
Curious what the swim team is all about? Join us for an open house on Monday, June 18, from 3:45-4:15PM, to meet the swim coaches and learn more about each program.
If your child can swim a half-length of the pool, consider the swim team! It's a great opportunity for your child to exercise daily, make new friends, and be a part of a fun team. We look forward to seeing you at the open house. (Questions: swimming@waylandswimandtennis.com)
SIGNING UP
Cost is $140.00 per child for the 6 week season, $200.00 per child for swim team plus dive team. There is no charge for children entering 10th, 11th or 12th grade. Your child will need a suit (swimsuit fittings will be posted at a later date, then parents will order through website) and goggles. Swim cap is included in the cost.
You can contact the Swim and Dive committee chairs with any questions at: swimming@waylandswimandtennis.com
SWIMSUIT INFORMATION 2018
2018 Season's Team Suit Fittings will be held at WSTC at the times listed below. Because our suits from last year are no longer being made, we will have new suits this year! Many swimmers and divers wear the team suit to the meets, but any competitive swim suit is fine. Swimsuits will need to be ordered on-line.
6/5 (Tuesday) from 3:30-4:30 PM
6/6 (Wednesday) from 3:30-4:30 PM
6/7 (Thursday) from 5:30-6:30 PM
To Purchase: Swimsuit Order Link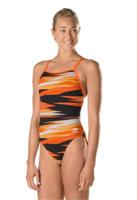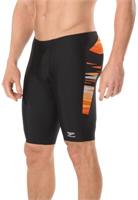 PRACTICE INFORMATION 2018
Ages 11 and up practice from 9:30-10:30 am, M-F
7-10 year olds practice from 10:30-11:30 am, M-F
6 and unders practice from 11:30-noon, M-F
Afternoon practices are offered Monday-Thursday from 5:00-6:00 pm.
This practice schedule begins Monday, June 25.
PRE-SEASON INFORMATION 2018
Weeks of 6/11 and 6/18:
These are held Monday through Thursday. Preseason gives your swimmer a chance to meet the coaches, meet other kids, and start conditioning. It is not mandatory, but a great way to get back into the swing of things and gear up for a great season!
The hours are expected to be:
6-unders practice from 4:00 - 4:30
8-unders from 4:00 - 4:45
9+ practice from 4:00-5:00
Stroke and Turn Clinics
Stroke and Turn Clinics run Tuesdays and Thursdays from 11:30-12. These clinics are run by our swim lesson instructors, who will work with swimmers on skills and drills of their choosing. A typical stroke and turn clinic session might include a warm-up, stroke drills, and practicing turns and dives. With championships a few weeks away, this is a great way to get in some extra practice and refine those strokes! Stroke and Turn is open for ages 7 and up, but younger swimmers may join with instructor approval. The stroke and turn fee is a one-time fee for the entire summer. Registrants can come to as many or as few sessions as they please, depending on when they feel they need extra practice.